The Modern-Day Family Jeweller
Bespoke jewellery with modern couples in mind.
The Bespoke Experience
If you are looking for a completely unique piece, collaborating with Sophie on a bespoke jewellery design is an unforgettable experience. Whether it's an engagement ring, wedding band or gift to celebrate one of life's milestones, each one-of-a-kind jewellery creation tells the story of its owner through a jewel that will be worn and loved forever. Whether you have a clear idea in mind or are unsure where to start, Sophie is adept at gently guiding you to the perfect piece.
BOOK AN APPOINTMENT
"A family jeweller with a modern twist, Sophie Breitmeyer serves up seriously standout engagement and wedding rings. Whether you're looking for a classic trio of white diamonds, a multicoloured cocktail ring or a simple gold band, Breitmeyer has some of the most impressive stones in the business."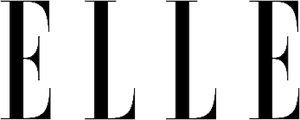 Sophie's Mine To Mount Project
In 2022, Sophie ventured deep into the Kenyan bush to meet the inspirational Miriam, the owner of Mimo Gems, a small-scale and ethical Tsavorite mine.
Inspired by her wonderful Kenyan experience, Sophie has designed three Art Deco-inspired engagement rings set with stones sourced from Miriam's Tsavorite mines in Kenya. The three gems all display a different shade of green - a mint green cushion cut tsavorite; a bright, grass green emerald cut Tsavorite; a racing green emerald cut Tsavorite with a colour very close to that of an emerald - giving each of her One-Of-A-Kind engagement rings a very different personality.
Discover the edit
The Modern-Day Family Jeweller
Working with clients and their families to build a personal jewellery wardrobe of bespoke and ready-to-wear pieces that will be cherished for a lifetime, Sophie prides herself on being Notting Hill's modern-day family jeweller.
SHOP NOW